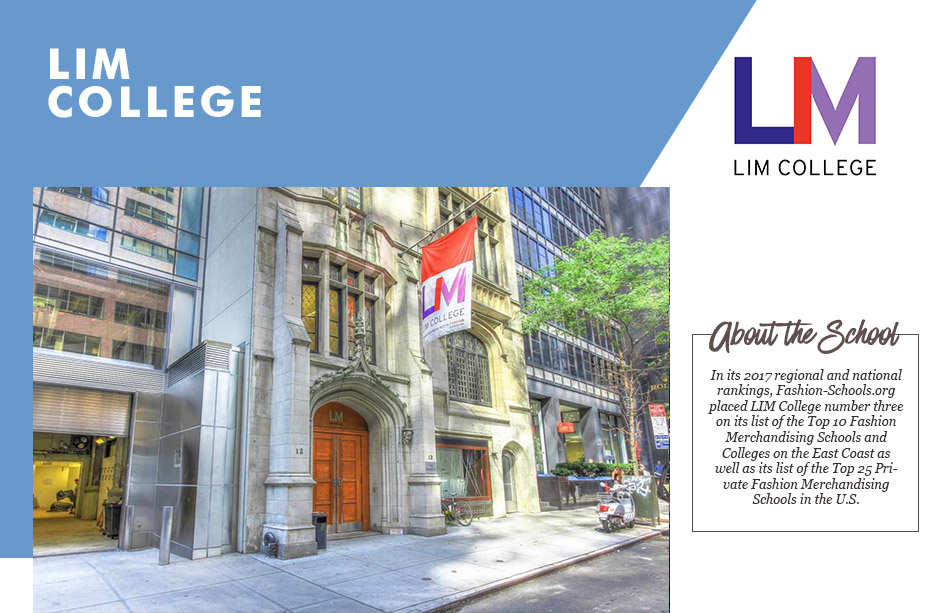 Have you always dreamed about a career in fashion? Do you want to live and study in the center of the fashion world? LIM College offers undergraduate and graduate programs in fashion and business in the heart of New York City! Whether you're interested in marketing, merchandising or management, LIM College prepares you for a successful future in the business of fashion.  LIM is focused on your advancement with internship placement and post-graduation job assistance.
Highlights:
LIM graduates are currently employed at top fashion companies around the world including Bloomingdale's, Saks Fifth Avenue, Urban Outfitters, Calvin Klein, Michael Kors and Gucci.
Programs:
Undergraduate degrees in Fashion Media, Fashion Merchandising, Fashion Merchandising & Management, International Business, Management, Marketing and Visual Merchandising.
Graduate degrees in Fashion Marketing, Fashion Merchandising & Retail Management and Global Fashion Supply Chain Management