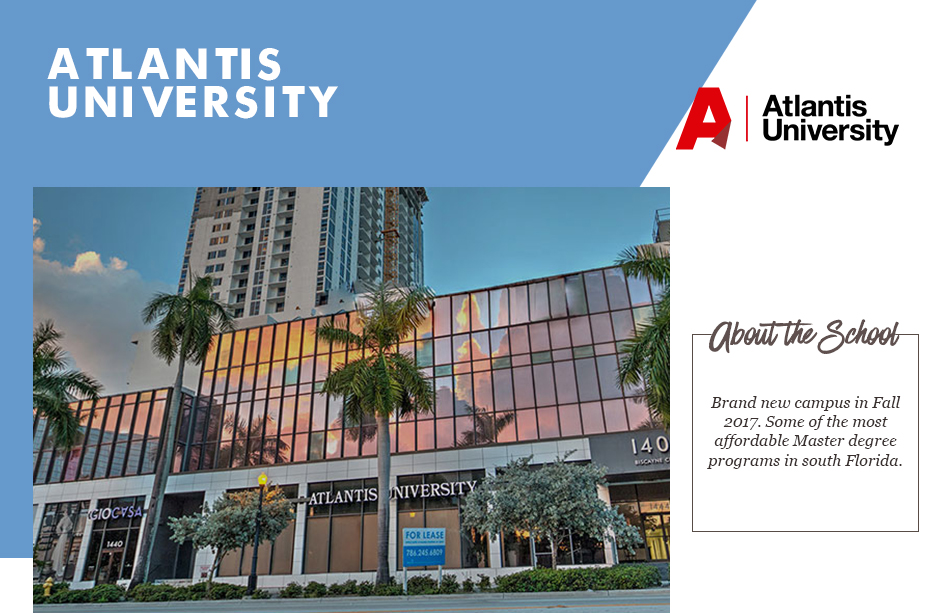 Headquartered in Miami, Florida, Atlantis University (AU) is an international institution offering Associate's degrees, Bachelor's degrees, Master's degrees, certifications, and other diplomas in the fields of business, engineering and health care.
Highlights:
Up to $7,000 in scholarships available.
All AU programs are STEM designated which offers students the possibility of up to three years of Optional Practical Training (OPT); the standard length of OPT is 12 months.
OPT is the opportunity for students with an F-1 international student visa to legally work in the United States after completion of their college/university program.