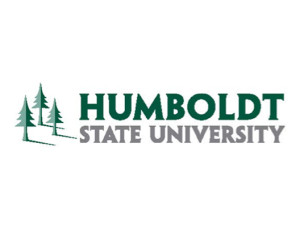 Humboldt State students enjoy an extraordinary college experience, taking small classes taught by professors who know them by name. They live and learn in one of the world's most beautiful places—near ancient redwood forests, mountains and beaches. We are located 275 miles north of San Francisco in the town of Arcata, which is recognized as one of the West's best college towns.
We have just over 8,200 students and 550 faculty members. We offer a wide array of academic choices, with 48 majors and 11 graduate programs in 3 Colleges. Faculty members are among the top teachers and researchers in their fields. Programs in natural resources and sciences are nationally known, while visual and performing arts are also popular areas of study. Throughout the curriculum, students find a long-standing commitment to social and environmental responsibility.
English as a Second Language
The mission of the International English Language Institute (IELI) at Humboldt State University is to help English learners develop the language skills necessary to achieve their academic goals. IELI offers instruction in English for Academic Purposes (EAP) in all core skill areas: grammar, writing, reading, listening and speaking. In addition, students take courses focusing on particular skill areas as well as a variety of topics designed to help them become familiar with the higher education system and American culture.
Location
Arcata, CA