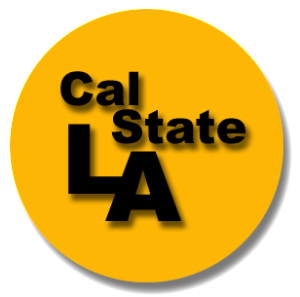 California State University, Los Angeles is at the heart of Los Angeles, just five miles from the city's civic and cultural center. Home to more than 20,000 students and 230,000 alumni with a wide variety of interests, ages and backgrounds, the University reflects the city's dynamic mix of populations.
Cal State L.A.'s eight colleges are recognized for outstanding academic programs and professors who are renowned mentors and researchers. We've been named by Washington Monthly as one of the top ten master's universities in the nation for our contribution to the public good. This exceptional honor is based on our graduation rates, public service by our students, and research funding that supports transformative faculty scholarship.
English as a Second Language
The mission of the English Language Program (ELP) at Cal State L.A. is to develop the English as a second language (ESL) skills of students whose native language is not English and to prepare them for entrance and success at the college and university level. The ELP accomplishes this by providing affordable instruction in a non-credit, intensive, multi-skills academic program specifically designed to prepare students to succeed in the English-medium, college or university credit classroom. The curriculum of the program includes instruction in grammar, writing, reading, listening, speaking, and academic preparation.
Location
Los Angeles, CA